Home offices have become more important than ever due to the shift to work from home arrangements. In fact, some companies have even started subsidizing employees' home offices to make the transition between working environments smoother.
Since it's where most of the day is spent, many employees have begun investing their own time and money to make home office spaces comfortable and aesthetically pleasing. When it comes to photographing this office space, there are certain guidelines you can follow to showcase its best features and make it more attractive to potential buyers. Here are five things to highlight when photographing home offices:
1. A clean space
The best photographs of rooms are those that have been decluttered and streamlined. Look at the room from a distance and assess if there are objects that are distracting to the eye.
For home offices, it's best to do away with tangled cords and cables, stacks of paper, and accessories. The desk, in particular, should be cleared of any mess, and the floor should be spotless. To keep the space looking lively, add some tastefully positioned accent pieces, such as a vase of flowers or a painting that will add dimension to the photograph.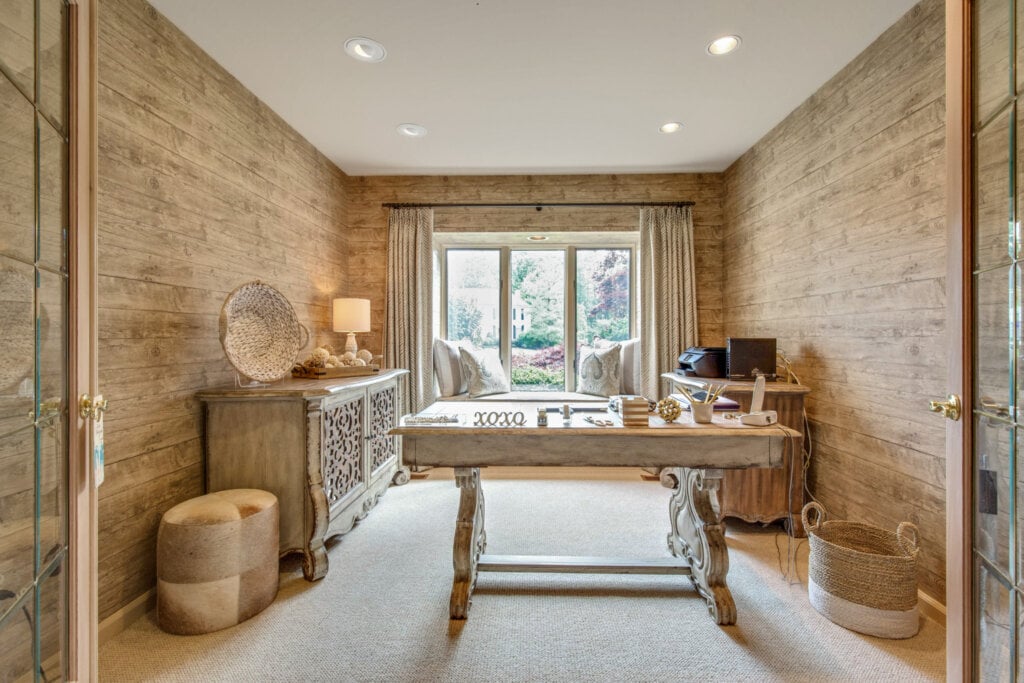 2. Good lighting
When possible, photograph office spaces using natural light. However, avoid the harsh light that is present during midday because it may overexpose your photograph and wash out certain areas. Soft light is ideal for highlighting the best parts of your office space. Try taking photographs in the office at different times of the day to get a good variety, and then simply eliminate the images that don't capture the space beautifully.
A good rule of thumb is to shoot east-facing rooms in the morning and west-facing offices in the afternoon. If you have to photograph the room without enough light, then use an adjustable flash and bounce light off the ceiling to diffuse its harshness.
3. The entire room
Office spaces are areas that are dedicated for work and productivity, so it's important to show that it is separate from the rest of the house or at least the room. For example, if you have a small desk next to the living room that is designated for work, this can be highlighted as a separate 'work zone' in your photographs. Having a designated work zone is one of the key things that has been helping people cope with working from home. A separate work zone can be highlighted by physical cues like furniture.
By photographing the entire room, you're displaying these physical cues that differentiate the work zone from the rest of the space. For example, you can show how you're using a different chair or different lighting. Little nuances like these let viewers see that you've taken conscious steps to make working from home a more pleasant experience.
4. Have a focal point
Good photographs will have focal points that draw the viewer's gaze. While offices are open spaces, it's still important to have a subject, which you can achieve by changing your angle or rearranging the furniture.
Once you've determined your focal point, remove any unnecessary clutter surrounding it. Have just enough detail to add accents to the photo, but ensure that there's always a main focal point, whether it's the desk, the fireplace, or the coffee table.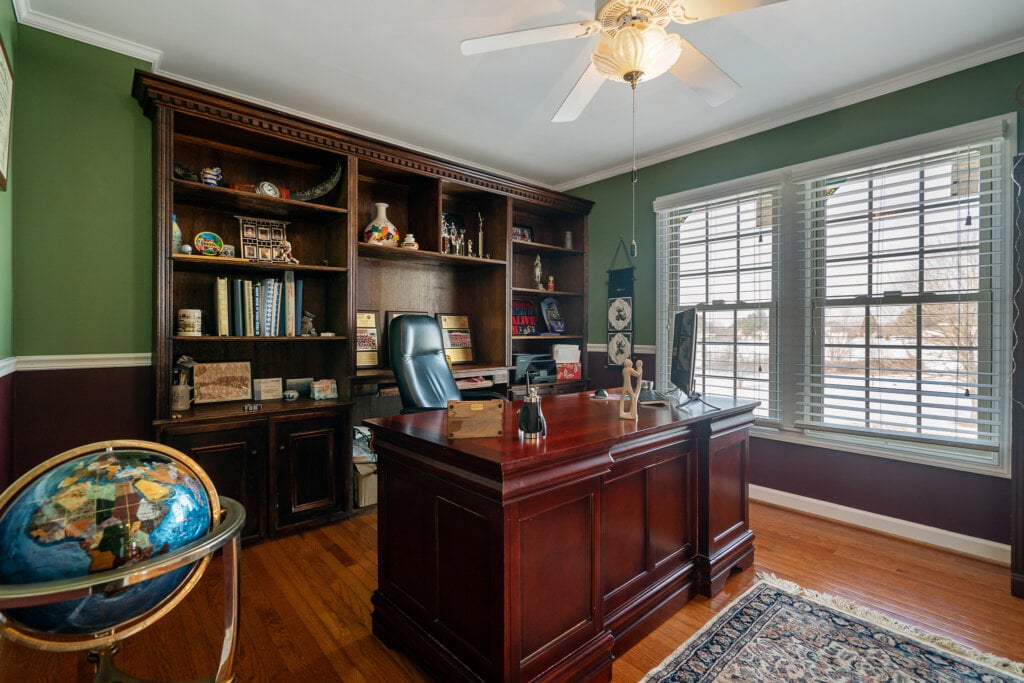 5. A lived-in space
Make sure the office space doesn't look too perfect. It should look clean but also exude a lived-in quality.
Try imagining what type of person would use this office and add the appropriate details, such as a pen and an open notebook or a few paperclips. The photograph should tell a story that invites the viewer to appreciate the home office space.
Having a functional and beautiful home office space is important for many professionals today. Ideally, it should be an ideal space where one can be their most productive and escape other distractions. Making it look beautiful both in pictures and in real life will make it even more pleasant to spend time in.
exclusively written for HomeJab.com
by Roxanne June